New Millennium Academy (NMA) is located in Brooklyn Center, Mni Sota Makoce (Minnesota) where the original stewards of the land are the Dakota people.
NMA is a KG-8 charter school founded in 2005 to serve the growing needs of the Hmong population in the Twin Cities and currently serves approximately 800 scholars. In 2016, NMA relocated from Minneapolis to a brand new building in Brooklyn Center. NMA offers a standards-based education that is complemented with a Hmong secondary language curriculum.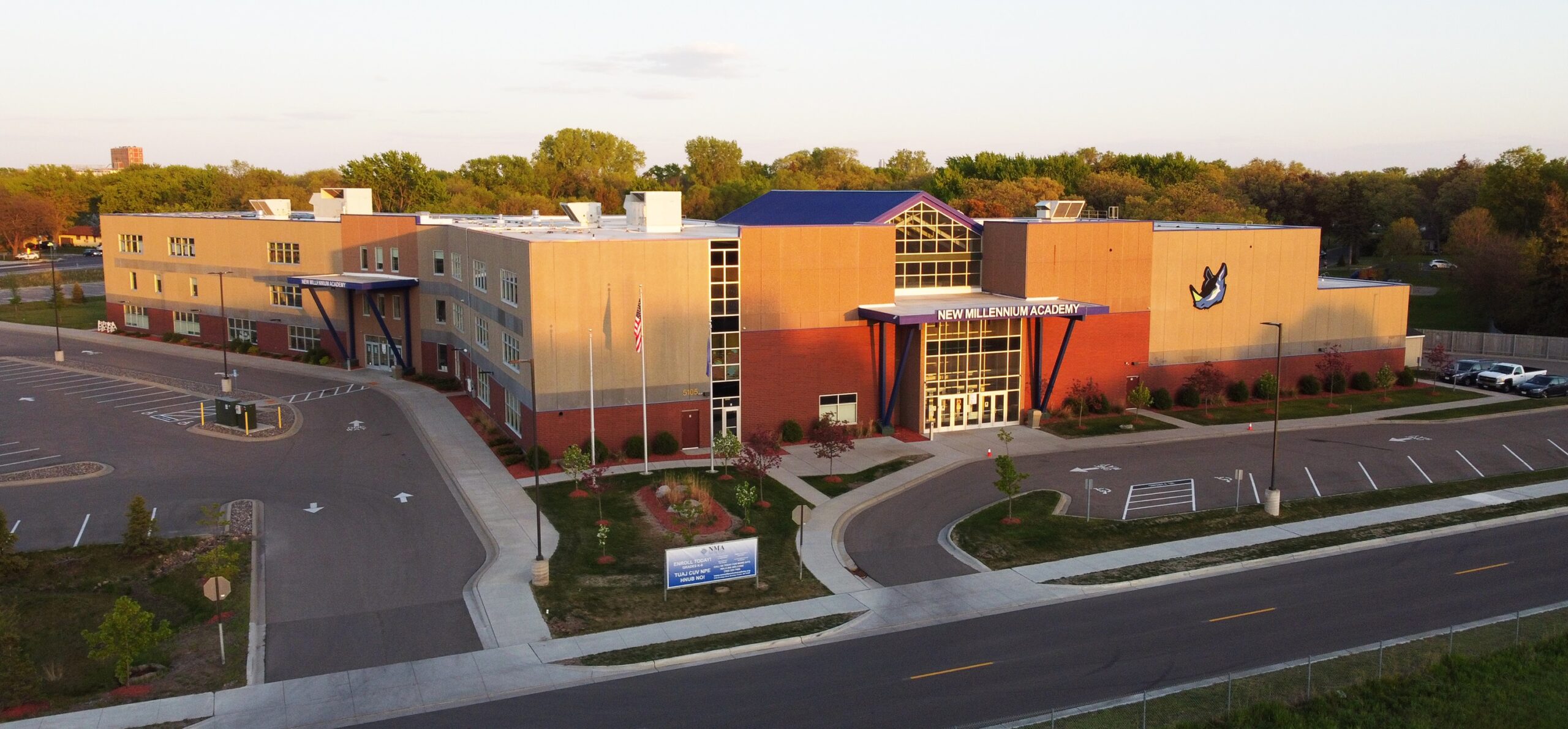 Our Vision
New Millennium Academy develops global leaders who transform the world.
Our Mission
The New Millennium Academy community prepares learners for life, engages them in high academic achievement, and fosters Hmong cultural pride and identity.
School Hours
Instructional Learning Schedule: 9:00 AM to 4:30 PM
Hours of Operation without Summer School sessions: 7:30 AM to 5:00 PM
Hours of Operation with Summer School sessions: 7:30 AM to 8:00 PM
Building Hours: 6:00 AM to 8:00 PM
Modeling The RHINO Way

New Millennium Academy believes in the RHINO way.

The RHINO way stands for (R)espect, (H)elp, (I)nspire, (N)ever give up, and (O)vercome.

In 2018, our school community implemented the RHINO way as values to strengthen our school's culture! We strongly believe that in order to create an inclusive and supportive school environment, all of our school community members and all school decisions follow the RHINO way.
For more information, please contact our front office at (763) 235-7900.